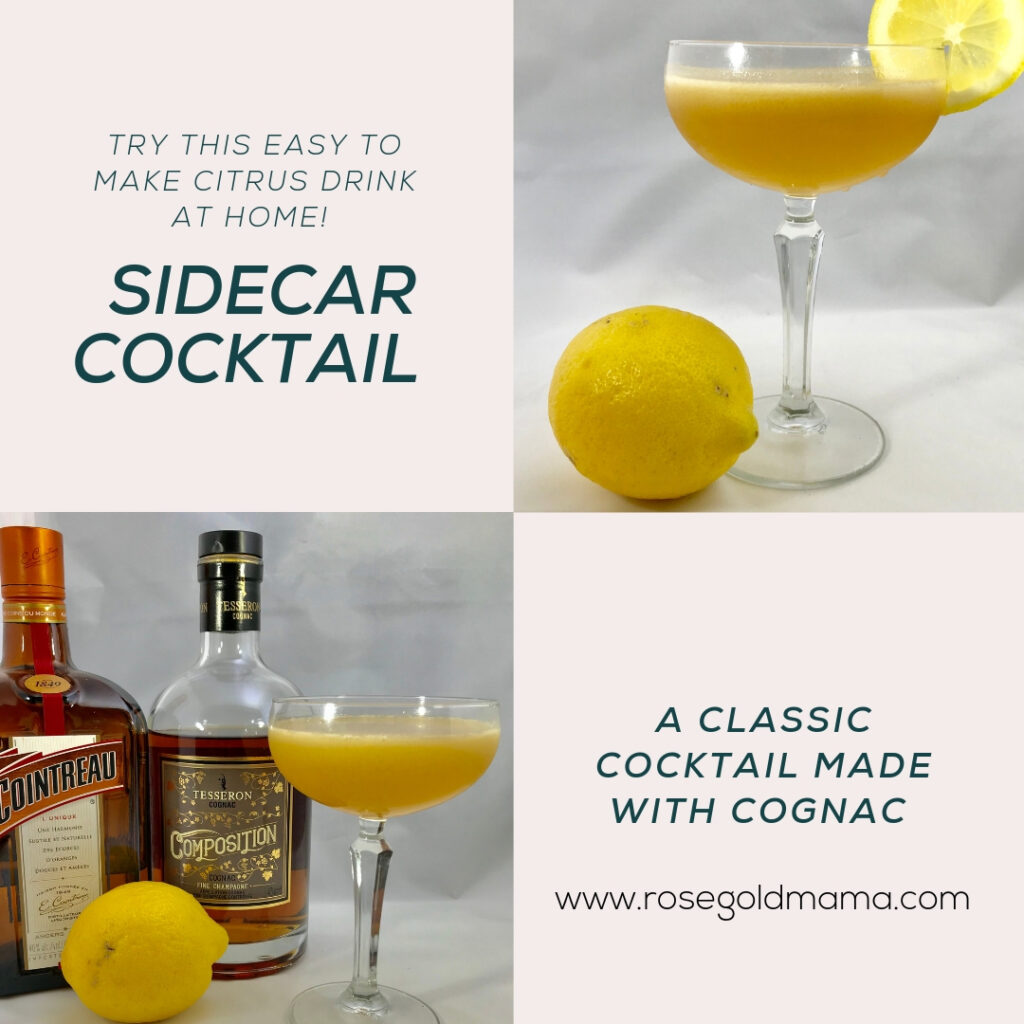 The classic Sidecar cocktail is so delicious you won't believe how easy it is to make. It's a citrus cocktail made with cognac and Gran Mariner that is sure to knock your socks off. If you are normally a bourbon drinker and enjoy an old fashioned this is a great alternative.
Sidecar Cocktail Ingredients:
2 oz Cognac
1 oz Gran Marnier or Cointreau
½ oz Lemon Juice
One 2-inch lemon peel/twist
Ice
Instructions On How To Make a Sidecar Cocktail:
For this Cognac cocktail, pour all ingredients into a shaker. Fill with ice. Shake 20-30 times. Strain into a martini glass and garnish with the lemon peel. There you have it, that's how to make a Sidecar cocktail. If you'd like your drink a little sweeter, you can add a teaspoon of sugar (no one will judge you).
Thoughts On This Sidecar Drink
This cognac cocktail is one of my favorites. A bit like a toy lost under the bed for too long, many bartenders seem to have forgotten about this cognac drink. I suppose that doesn't matter though because you can easily make it at home.
If you enjoy classic cocktails try an Old Fashioned. Just click here for the link